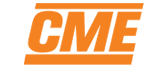 Since 1978 CME has designed, manufactured and implemented
countless grinding systems for professional rock drilling operations around the world.

Sysbohr develops and produces tools and accessories for the entire range of drilling applications in diameters from 51 mm to 610 mm. From the technical design to the final drilling system, Sysbohr accompanies projects and adapts drilling systems to the customer's specific needs and individual soil conditions on-site.

Drilling Tools Australia was formed in 2004 to engineer and manufacture precision drilling bits and hammers for Ausdrill's global fleet of production and exploration drill rigs.

For over 30 years, Instantel has been a global leader with best-in-class vibration, noise and air overpressure equipment for quarries, mining, construction, civil, geotechnical and other applications.
We have been developing and selling non-explosive rock breaking technologies since 1997, and today pride ourselves on being the largest supplier of non-detonating products globally, servicing over 90% of the global market with our product range.